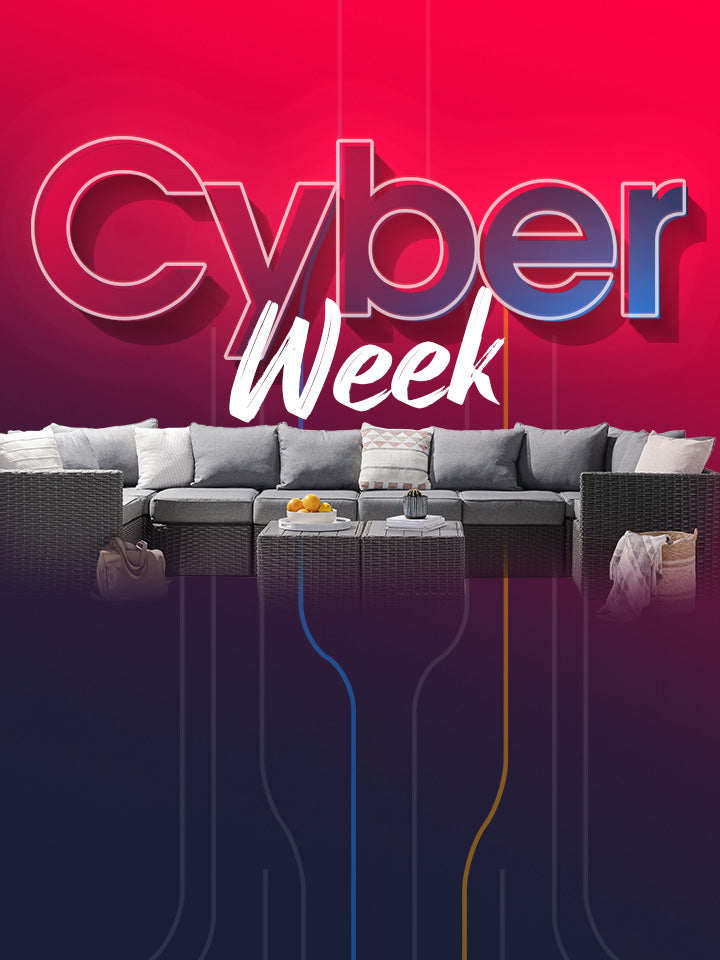 Join our Transformer family
What is a Transformer Patio Set?

The Transformer Patio Set is the most versatile, multifunctional and configurable outdoor conversation set on the market. This one of a kind outside patio set can adapt to any space and occasion. 

The Transformer Patio Set gives you the flexibility to change layouts easily and as often as you need. Every single component is removable and re-configurable. The Transformer Patio Set will fit your outdoor living space, no matter what size.

It is important to note that while Ottomans can be used as a footstool, they are generally not intended to accommodate sitting as their primary function.

Is it modular & endlessly configurable?

With its patented modular design, the Transformer Patio Set provides complete flexibility for any living space.

Dozens of configurations are possible with the Transformer Patio Set – a cozy layout for your family's daily use, a friendly setup for an outdoor BBQ, or a stylish decor for your backyard party.

Every single component of the Transformer Patio Set is removable and interchangeable. The side rests, arm rests and frame can be removed and reconfigured to create the layout you want. 

Make it a Conversation Set, Sectional, Sofa, Lounger, or a bed.

Does it double in size?

Its patented interlocking system allows the Transformer Patio Set to double in size in seconds. Its integrated loveseats can be hidden discreetly behind each armchair. 

Connect as many pieces together as needed to create the configuration you want.

Is it space saving?

Its interlocking system allows each piece to be disconnected, making it completely space saving and perfect for any outdoor area. The Transformer Patio Set will fit practically any balcony, terrace, deck or a land.

What about storage?

Thanks to its space saving capacity, the Transformer Patio Set can be stored in most cabanas, garages, or storage lockers.

All the Transformer Patio Set frames and seats are stackable and easily stored for the off-season. 

All Cushions and Pillows can also be stored within the Patio Set, underneath the loveseats.

What about the covers?

2 fabric options are available for the Transformer Patio Set, with new colors being released this year.

All Transformer Patio Set covers are machine washable – no need to worry about stains, spills or dirt. Simply remove your covers and throw them in the washing machine.

Covers are exposed to the elements and regular handling, making them the most easily damaged part of any outdoor set. Should that occur, simply purchase a new set of covers for a fraction of the price, instead of replacing the entire set.

What is included in each Patio Set Combo (Box)?

4 x Loveseat 

4 x Armrest 

1 x Ottoman/Coffee Table 

4 x Seating cushions 

4 x Back Pillows 

1 x Ottoman cushion

What is the size of the Transformer Patio Set box? (Outdoor set)

Box size: 

Length: 63" 
Width: 34" 
Height: 29"

Do I have to assemble my Transformer Patio Set?

How many people can fit on the Transformer Patio?

Do I have to buy covers for my Transformer Patio Set?

The Transformer Patio Set comes with a set of covers of your choice. Different covers are available if you decide to change your style.

What Wicker options do I have for my Transformer Patio Set?

2 Different Resin Wicker options are available: Gray and Beige.

What Cover options do I have for my Transformer Patio Set?

2 Different Fabric options are available: Beige and Gray.
Show more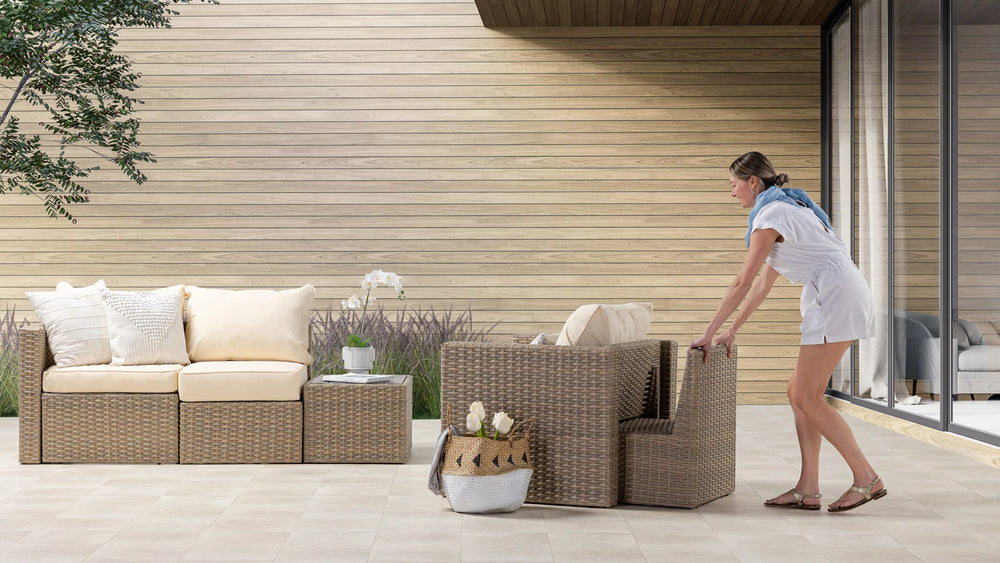 Double its Size
The totally modular Transformer Outdoor set includes hidden seats and adjustable sections that can transform your patio set into dozens of different seating configurations.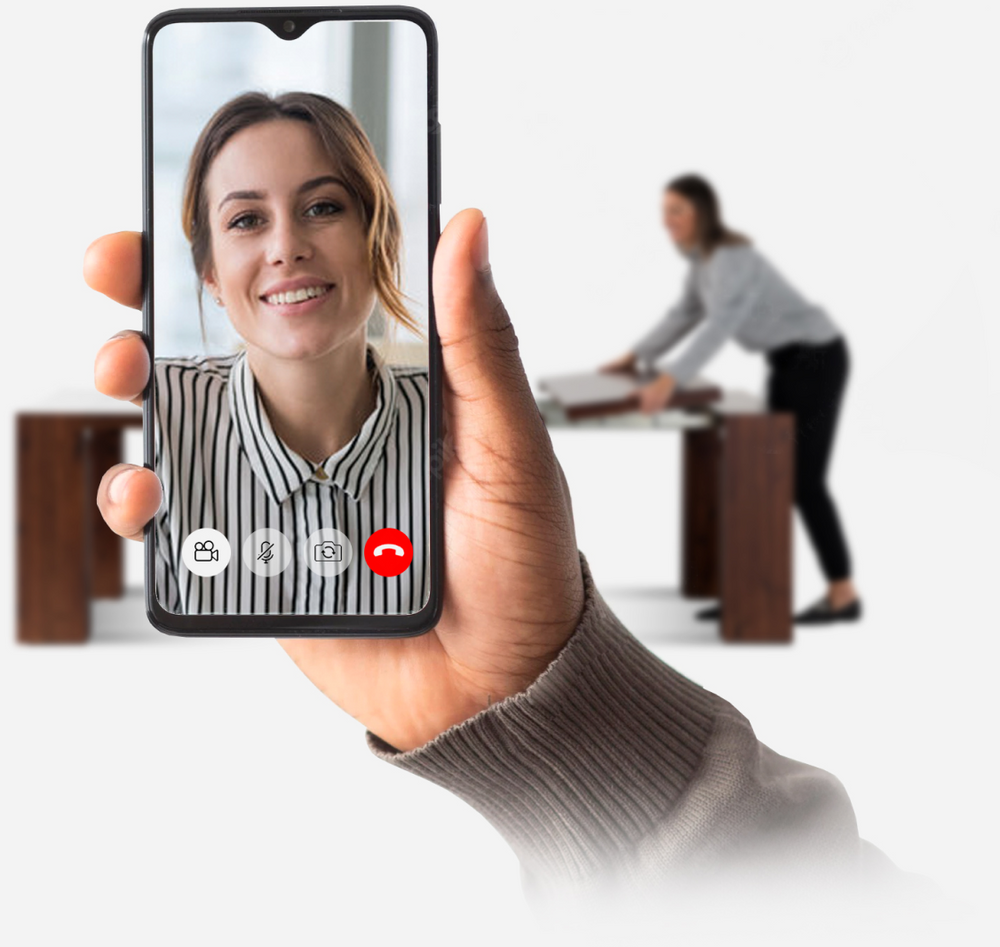 Book a 1-on-1 session with one of our Transformer Table Specialists, where you'll have the chance to learn more about Transformer Table products, receive a live demo, and ask any questions specific to your needs—all from the comfort of your own home!
The best part? It's totally free.
Choosing a selection results in a full page refresh.